This week's Top Ten Tuesday is to pick books that take place outside the US because -especially for those of us who live there- most of the books we read take place inside it. So here's a list of some of my favorite non-US-based books. Of course, for me, most books I read that don't take place in the US, take place in the UK, so I'm afraid there's not a lot of variety here.
Saffy's Angel by Hilary McKay
One of my favorite contemporaries, Saffy's Angel is about the Casson family who live in England, but also prominently features Venice, Italy, and a trip to Wales.
Skulduggery Pleasant by Derek Landy (My Review)
Featuring an undead skeleton sorcerer detective, this one takes place in Dublin, Ireland and its 'magical' underground.
Benny and Omar by Eoin Colfer (My Review)
I only recently read this YA Colfer novel and it was so much fun! An Irish family moves for a job transfer to, of all places, Tunisia.
Artemis Fowl & The Wish List by Eoin Colfer (My Review)
Both are fantasy and both predominantly feature Ireland, though the Artemis Fowl series moves around quite a lot.
Wildwood Dancing by Juliet Marillier
This is what I would call 'historical fantasy'. It takes place in Romania and, despite the presence of mythical creatures and the Otherworld, it is rife with Romanian culture and lore.
The Thief Lord by Cornelia Funke
This book takes place among the magic and waterways of Venice, Italy.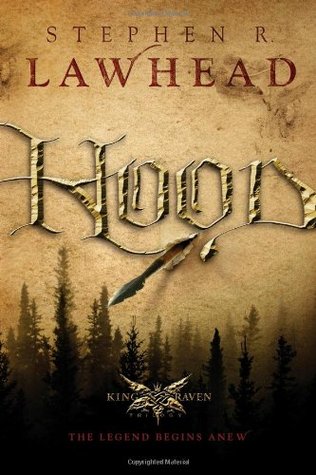 Half Magic by Edward Eager
A delightful children's fantasy, Half Magic takes place in England.
The Guernsey Literary and Potato Peel Pie Society by Mary Ann Shaffer and Annie Barrows (
My Review)
A sweet love story and a WWII historical fiction, it takes place on the island of Guernsey in the English Channel.
Hood by Stephen R. Lawhead
I remember reading this a long, long time ago; it's a series I haven't finished yet, but really need to. It's a re-imagining of Robin Hood, set in Wales during the Norman invasion.
Crocodile on the Sandbank by Elizabeth Peters (My Review)
Egypt! Egyptologists! Tombs! Mummies! Huzzah!
Dragonrider by Cornelia Funke
All over the place. Seriously. The Middle East. Europe. Tibet. The Himalayas.
What have you read that takes place outside the US?