Future House proudly presents Mikey Brooks' The W.H.O. Files: Potions in the Pizza, a quirky children's Halloween mystery just waiting to be devoured by young readers. Join twins Ethan and Emmy and their best friend Jax as they uncover the truth behind some strange occurrences at their school. Potions in the Pizza is a treat you won't want to miss out on this Halloween.
Apply to be a reviewer or sign up for our Beta Reader's Club to get an exclusive reminder of the book's release this October

!
So remember my Top Ten Tuesday list of Most Anticipated Reads for the Second Half of the Year? Potions in the Pizza should have been on it. A million times over.
The reason it wasn't on

the list

? I found out about its publication

FIVE HOURS

AFTER

the post was published

. Really, Universe?
Nevertheless, this is one of my most anticipated read

s for the rest of 2016.
Imagine* it

t

ucked neatly into the #2 spot on that list of mine, right under Eoin Colfer's Iron Man novel and just above Rowling's Cursed Child. O

i!

D

on't give me that look! I've been waiting years to read this middle grade adventure.

Y

ears

!

I only started reading Harry Potter in December.
So yeah. Mikey Brooks ranks higher than J.K. Rowling.
Let me explain. A few years ago, I was fortunate enough to read the first few chapters of Potions in the Pizza. I fell in love with it and I fell hard. It is so much fun,

hilarious

, and a perfect middle grade adventure. And I've been waiting to find out how it ends ever since.
I am so happy this book has finally found a home with Future House. Congratulations, Mikey!
But let's face it. My joy is entirely selfish. BECAUSE NOW I GET TO READ IT!
And guess what? You could read it too! Future

House

is

offering ARCs in exchange for honest reviews

-

details at the bottom of the post.

NOW EVERYBODY'

S HAPPY!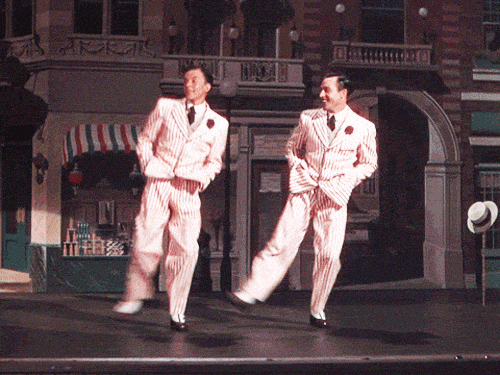 About The W.H.O. Files: Potions in the Pizza
10­-year-­old twins Ethan and Emmy's parents have never told their kids what they do for a living. Then just before Halloween, while their parents are away on an emergency business trip, Ethan, Emmy, and their best friend Jax discover a HUGE secret: could the twins' parents actually be . . . witch hunters?
Meanwhile at school, a new team of glamorous lunch ladies arrives on the scene, serving meals that taste way too good to come from a school cafeteria. There's only one logical explanation: they're witches, and the meals they serve are spiked with a dangerous potion! Why have witches come to Roosevelt Elementary? Where have Ethan and Emmy's parents gone? Can it be a mere coincidence that their parents left just as the witches arrived? Whether they're ready or not, Ethan and Emmy have only one option if they want to save their school and find their parents: become witch hunters themselves.
Meet Mikey Brooks
Mikey Brooks is a small child masquerading as an adult. On occasion you'll catch him dancing the funky chicken, singing like a banshee, and pretending to have never grown up. He is an award winning author of the middle-grade fantasy adventure series The Dream Keeper Chronicles. His other middle-grade books include: The Gates of Atlantis: Battle for Acropolis and The Stone of Valhalla. His picture books include the best-selling ABC Adventures: Magical Creatures, Trouble with Bernie, and Bean's Dragons.
Mikey has a BS degree in English from Utah State University and works full time as a freelance illustrator, cover designer, and author. His art can be seen in many forms from picture books to full room murals. He loves to daydream with his three daughters and explore the worlds that only the imagination of children can create. As a member of the Emblazoners, he is one of many authors devoted to 'writing stories on the hearts of children' (emblazoners.com).
>> Follow Mikey on Amazon & Goodreads
>> Follow Mikey on Facebook & Twitter
>> Visit Mikey's website
If you would like to be notified when Mikey's book is published, join our Beta-readers list. If you would like to get an Advanced Reader Copy in exchange for a review of this book, contact Ryan Mendenhall (ryan AT futurehousepublishing.com).
For booking school assemblies or classroom visits, media appearances, interviews, and/or book-signings contact Ami Johanson (ami AT futurehousepublishing.com). Contact Ryan Mendenhall (ryan AT futurehousepublishing.com) to request podcast appearances, guest blog posts or other digital promotional opportunities.
*Okay, so you don't have to imagine it. I adde

d it on.