Some (well, one) of these are new releases and some (er, most) are age-old TBRs from my shelf or Goodreads. All of them WILL BE READ this fall. (I know I've said that before, but this time I'm serious!)
Iron Man: The Gauntlet by Eoin Colfer
Yeah. No brainer. I haven't shut up about this book since it was announced and it releases on October 25th. LET THE COUNTDOWN COMMENCE! And I've already pre-ordered it. (You can too! We're talking a $9.65 hardcover pre-order from Barnes and Noble, people; don't think, just do it.)
The Fire Rose by Mercedes Lackey
I'd never heard of this, but I picked it up at a thrift store. It's a Beauty and the Beast retelling and I've got a list of those I want to read before March. (Gee, wonder why...)
Double bonus! I've been hearing recently about Lackey's Elemental Masters series, which sounds phenomenal. Turns out this is the beginning of that. Score.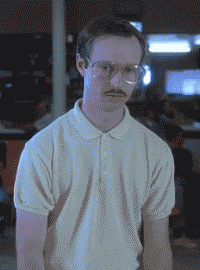 Aftermath and Aftermath: Life Debt by Chuck Wendig
These are from my shelf and I'm rather ashamed I haven't gotten around to them yet. But seeing as the final book is due out in February, I ought to get them into my system. Also, I'm hoping it gives a good transition from Empire to First Order. *fingers crossed*
Vicious by V.E. Schwab
If you've lost count on how many times this has popped up on one of these season TBRs, you're not alone. I have too. But the next time this title pops up on my blog, it will be in sidebar 'What I'm Reading' section and then in a review because, come on, this is getting ridiculous.
Marvel's Original Sin and Civil War
Before Captain America: Civil War hit theaters, I planned to read the comic, but the comic was actually the last in a grand story arc so I had to read the rest of them. I got through the rest of them, but never actually made it to Civil War. Huzzah.
Original Sin made the list because I went to read the next issue of the Loki: Agent of Asgard and had no bloody clue what was going on.
Pwned by Shannen Crane Camp
Another title that's been on my TBR for a while, which turns a few cliches on their heads. Beautiful, popular, cheerleader co-captain Reagan West has a dark secret: she's a die-hard gamer, which is basically Loser Central.
Invisible Library by Genevieve Cogman
The sequel just hit the new book display at my library and it looks and sounds like a library lover's dream.
Dead Girls Detective Agency by Suzy Cox, Desolate Angel by Chaz McGee and Wicked Autumn by G.M. Malliet
October is always 'murder mystery' month for me, born of the annual theme at the library where I grew up and the fact that my family didn't celebrate Halloween, so every year about this time I try to read some nice good murders and these three are already on the list. We'll see if I can make it through any of them. Murder mysteries are notoriously sticky for me to explore; I tend to like stuff a little grittier than cozies, but that usually means they're nowhere near clean, either.
Crap. I think I put too many books on the TBR again. :P
What are you reading this fall?
And are you any better at finishing TBR lists than I am?