Hey, lovely readers!

Today I'm happy to present a guest post from Philip Brown, author of the recently published Light Runner! He's got a great post lined up and he's graciously provided a copy of his novel for a BOOOOOK GIVEAAAAAWWWWAAAAYYY!!!

I had a chance to review The Light Runner and you can read that right here.

So without further ado, bookworms and bibliophiles, let's hear it for Mr. Philip Brown!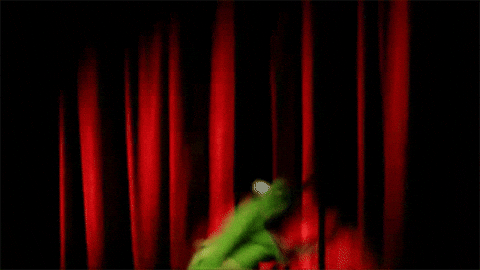 Becoming the Hero of Your Own Story
First, I'd like to thank Amanda for inviting me here as a guest on her wonderful book review blog.
I love stories that feature a hero I can relate to. One reason why we resonate with certain fictional characters is that their heroic journeys mirror our own life and its potential. Each of us has a hero inside, just waiting to be called to our own special journey.
Joseph Campbell was a mythologist who showed how heroes undertake a journey that shares several common features. Campbell wrote that at the beginning of the journey, the hero is living in the ordinary world and doesn't seem terribly special. That can help us to identify with the hero. All of us go about our lives tied to the everyday world of family, school, friends, fashion, music, and movies. In
Star Wars: The Force Awakens
, Rey is a scavenger on a galactic scrapyard of a planet named Jakku. To her, it's just life. But, as it turns out, this humble setting has given Rey the skills and toughness she will need after she is called to become a hero. In
Harry Potter and the Sorcerer's Stone
, Harry's existence was first defined by a seemingly ordinary life with a conventional Muggle family, the Dursleys.
The next step in the hero's journey is the call to adventure, to step outside of the ordinary world. Katniss Everdeen was called to leave behind her life of hunting and daily survival in impoverished District 12 when she entered her name into the Hunger Games in place of her younger sister, Prim. Harry Potter lived as a second class person under the Dursleys' stairs until he was called to enter Hogwarts. These heroes—Katniss and Harry—did not even know they were heroes until they were called into action and had to prove themselves. And even then, neither would have described themselves as heroic.
The call to adventure, to embark on the heroic journey, can take many forms in our own lives. Perhaps it is acceptance to a college away from home, a move to a foreign country, the military, a new job, a chance to record a YouTube video—or write a fantasy adventure novel. Whatever it is, it summons us out of our ordinary lives. In some cases, it doesn't always look very heroic. Although Katniss faced death by offering herself in place of her sister Prim at the Reaping, it's not necessary to face quite such a drastic outcome to be a hero. Maybe circumstances force a person to work at a young age, to forego higher education in order to help care for family. That can be a part of the hero's journey, too. The hero is often the underdog, someone who succeeds against the odds.
So often, when opportunity comes, fear sets in. But, as Marianne Williamson wrote, "Our deepest fear is not that we are inadequate. Our deepest fear is that we are powerful beyond measure. It is our light, not our darkness, that most frightens us."
Setting out on the journey, the hero often encounters a seasoned traveler who gives him or her training, equipment, or advice that will help on the journey. Think of Cinna, Katniss's stylist in
The Hunger Games
, Obi-Wan Kenobi in
Star Wars: A New Hope
, or Albus Dumbledore in
Harry Potter
.
I'm a high school teacher, and I can't tell you how many times I've read students' personal narratives of incredible hardship—and yet so often they've survived by latching on to someone who can guide them and be there for them. There are those, too, who find in themselves the inner strength to carry through. They are already on a hero's journey.
Sometimes, wise women or wise men enter our lives at crucial times to mentor or guide us. In my book, Light Runner, the main character is a sixteen year-old girl who is guided on her own hero's journey by an elderly neighbor who's also a Tarot Card reader.
Although we find heroes on the pages of books, each of us is already the hero of our own story.
THE GIVEAWAY!
a Rafflecopter giveaway
Summary of Light Runner:
Sixteen-year-old Dara Adengard would rather read graphic novels than do her homework and prefers the freedom of skateboarding to the restrictions of life with her military father. Stung by the recent death of her mother, Dara conceals her mom's picture under a square of grip tape on her skateboard. But no matter how much Dara tries to keep a foothold on the past, she can't ride away from her own destiny.
One evening, she discovers a silver and gold armlet with mysterious powers in the shadowy water of the swimming pool. Forged from an ancient meteorite metal, it possesses the power to heal or wound. When Dara holds it, it emits a light that seems to have been ignited by a star's ray. Moments later, she is stunned to find that someone's broken into her apartment, her father has vanished, and a dead body lies sprawled in the courtyard.
Evading the police, Dara escapes on a perilous quest for her father, begins to uncover her mother's hidden past, and starts to realize the shocking truth about herself.
Light Runner
by Philip Brown
Buy on
Amazon
Published by Strange Fictions Press
232 pages
About Philip Brown:
Philip Brown, YA contemporary fantasy author, is motivated by the power of words to change lives. He teaches high school and is inspired by his students, many of whom struggle to overcome difficult social and personal issues. "The classroom," he says, "is a place filled with brilliant and amazing stories."
Before he began writing fiction, Philip wrote a couple of astrology books. Cosmic Trends was published by Llewellyn Worldwide in 2006 and was a finalist for the Coalition of Visionary Resources Award. His widely read AstroFutureTrends blog was turned into the book, On the Cusp: Astrological Reflections from the Threshold.
Facebook
|
Twitter
|
Instagram
|
Pinterest
|
Author Website
Check out my review for Light Runner!